24 de April de 2023
Jonah Chesum: "The Zurich Marató Barcelona has made me victorious, also in life".
Chesum, a Paralympic athlete, unexpectedly won the 38th edition, being the elite hare, and it changed his life. The Kenyan, the 2017 winner, bought a cow with the prize he named Barcelona, who has now had another calf, Gavi, along with the other two he already had, Messi and Neymar.
24.04.2023 – It may not seem very surprising for a Kenyan to win a marathon. However, Jonah Chesum made history at the Zurich Marató Barcelona 2017 by winning the 38th edition of this race in March, being a debutant athlete at the distance, the first Paralympian (handicapped by a disability in his right hand, the result of a fire suffered as a child) to win it and whose participation was destined to act as a hare until kilometre 35. But, after the withdrawal at the 32nd kilometre of the race leader and favourite, the Ethiopian Jisa Mekonnen, he finished alone with a time of 02:08:59 hours. He did not expect it himself, despite the fact that at the London 2012 Olympic Games he finished sixth in the 800m and seventh in the 1500m in the T46 category (physically handicapped with limb impairment or lack of limb).
After winning in Barcelona, Chesum returned to his home in Itén (Kenya) and in July of the same year he bought a cow which he named 'Barcelona', as promised. A before and after in Jonah's life, which, six years later, he is still grateful for: "The Zurich Marató Barcelona has helped me and my whole family a lot. Before winning this marathon, I was training with difficulties because after training, I was in a hurry to get milk for my children. That's why my priority was to buy a cow. After buying the cow, I am now happy and relaxed because I can get milk from my own farm for us and to generate income… So the Zurich Marató Barcelona has made me victorious, also in life".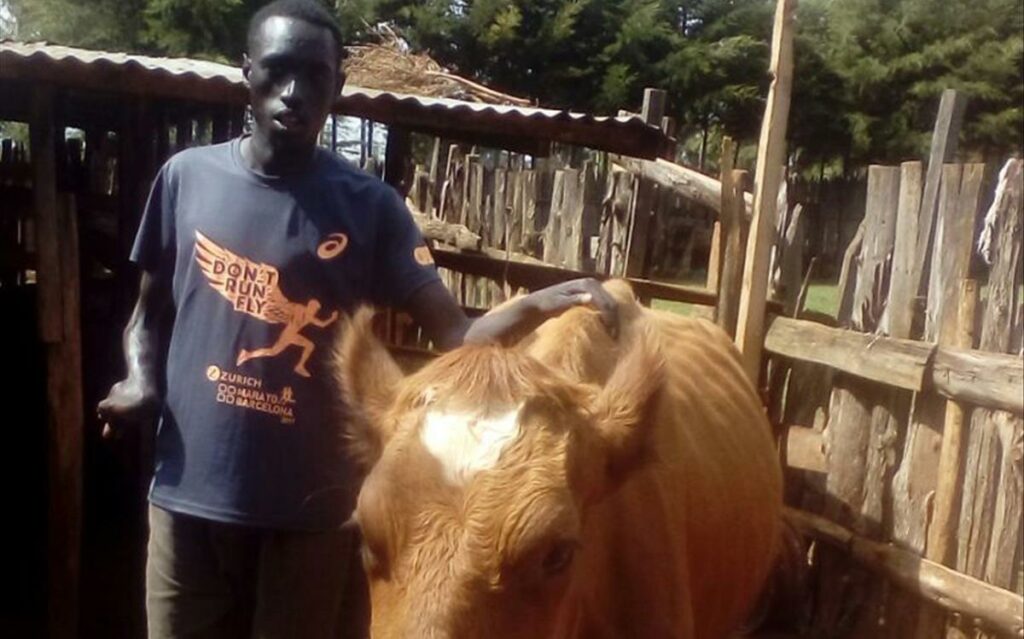 "I remember that when I landed in Barcelona, I couldn't imagine that I could win the race. My goal was to try to finish my job as a hare and I was afraid because it was the first time I was setting the pace in a marathon…. And I was also afraid of 'How am I going to run with able-bodied men?'. When the race started, I felt very strong and, thank God, when I finished setting the pace, I got an extraordinary energy that made me leave my teammates behind and win the race… I felt happy," she recalls fondly. I was happy", Chesum fondly recalls via WhatsApp.
In 2018, the Kenyan returned to Barcelona to participate in the eDreams Mitja Marató Barcelona and again in the Zurich Marató Barcelona, and in 2019 he was ninth in both the Taiyuan Marathon in China (02:17:49h) and the Stockholm Marathon in Sweden (02:18:38h). From then on, with the arrival of the pandemic, he had to focus on his farm to survive.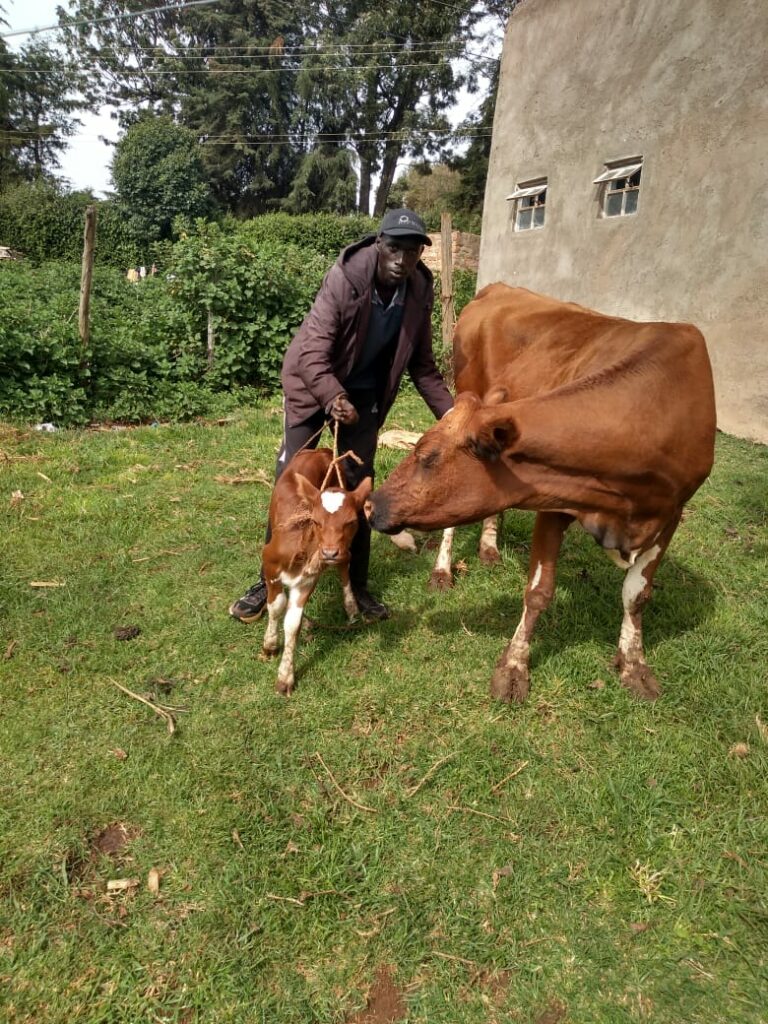 Now, at the age of 34, he still hasn't given up hope: "I'm still running and looking after the 'Barce' (Barcelona cow) and its offspring Messi, Neymar and now Gavi. My problem now is that I don't have a manager, like I had with Runfast. Now I don't have a manager. But I'm confident that I'll get another one like the one I had. Since the pandemic, life has become difficult, there are fewer and more selective races", concludes Chesum.